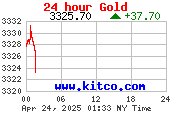 .
---
---
Mining Claims For Sale

Do you have lode or placer claims you'd like us to advertise for you?
Give us a call!!

Private Land Listings

Patented Mining Claims For Sale

---
You-Bet Mine Joint Venture.
A unique opportunity to joint venture with
Advanced Geologic Exploration!

---
Alleghany, Nevada County
Tyler Foote Crossing - 82.6 Acres
$285,000
Scott's Flat, Nevada County
Banner Quaker Hill - 147 Acres
$1,200,000
You Bet-Red Dog Mining District, Nevada County - Patented Mining Claims
Chicken Point & Smith and Powell - 97 Acres Commercial Grade
$599.000
Washington P.M. - 40 Acres - Commercial Grade!
$329,000
Missouri Canyon - 185 Acres - Commercial Grade!
$995,000
---
Advanced Geologic showing the properties for 10% finders fee on the successful sale of the property(s) and will connect you to a licenced realtor to complete the transactions. The seller is willing to negotiate on the price, especially if more than one property is desired, and will carry papers with 20% down.
Click the link to find your fortune! Want in on claims before we post them? Call us.
List up-dated on September 25, 2014.
Prices subject to change without notice!
Other terms and conditions may apply.